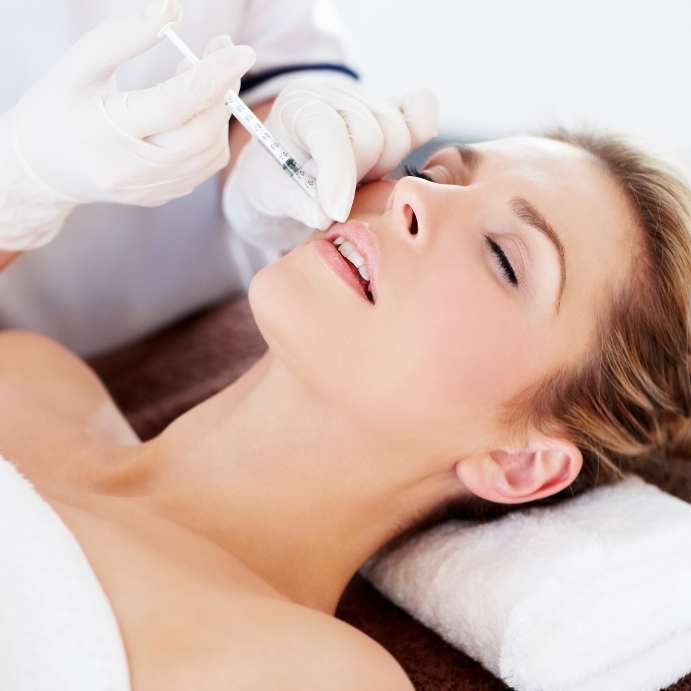 17th May 2019
Are Lip Fillers Safe?
Lip fillers and dermal fillers have been at the centre of a lot of media coverage recently, because of the untrained non-medical professionals providing the treatments and creating adverse effects. It's very important you receive safe treatments from safe practitioners, and we'd like to help you.
What are lip fillers made of?
This is a common question: are the materials of lip fillers themselves safe? It's important to know what you are putting into your body because lip fillers are injected beneath the skin. Lip fillers use a substance called hyaluronic acid, which isn't as scary as it sounds. In fact, hyaluronic acid (HA) is a naturally occurring substance in your skin and your connective joints, essential to their health and laxity. This means that the actual material product of lip filler is safe for use within the skin, though only when injected by a medical professional trained in aesthetics.
Are lip fillers permanent?
Don't worry, lip fillers are not permanent. This is thanks to the fact they contain hyaluronic acid, the aforementioned natural skin compound. Your body naturally dissolves your fillers over time, usually over the period of 6 – 18 months, during which time you may need a top-up to maintain your desired volume. This natural dissolving won't cause any harm to your body, as it occurs gradually over time. The only way you'll notice it is that your results won't be as plump as they were after having them done.
Who can perform lip fillers?
At the time of this blog post, currently, anyone can be trained in performing dermal fillers as the industry is not regulated. This means non-medical professionals like beauticians can perform them, which we believe jeopardises your safety. You should always seek a medical professional, such as a doctor or dentist, who is trained in aesthetics to perform your treatments. This is because they understand your facial anatomy and skin's workings better than someone who has not received medical training. Not only this, but the quality of their training will often be better too because most training providers only accept medical professionals onto their courses. This means that your safety and your results will likely be of a higher quality than if you trust your treatment to a non-medical person. Here at Roseacre Cottage Dental, our own Rebecca Heath is a qualified dentist and is also trained in facial aesthetics, so she can perform safe and effective lip fillers for patients seeking her services.
Lip fillers in Maidstone are only safe when they are in qualified hands, and you should always put your safety first. If you'd like to find out more about lip fillers with us at Roseacre Cottage Dental, then get in touch today on 01622 730 548 to book your initial consultation.