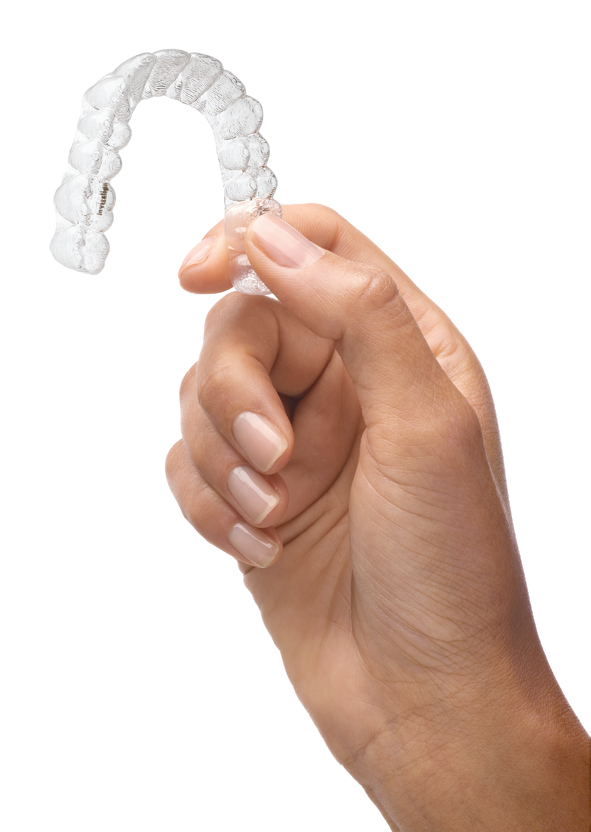 21st August 2019
Celebrities Who Have Rocked Invisalign Braces
The quest for the perfect Hollywood smile is forever an ongoing target for some. Lots of us wish for straighter, whiter, brighter and more unformed teeth but only a handful of people are naturally born and grow up with these. The celebrities and media personalities we see on social media and our television screens all seem to be the perfect package making it seem effortless to look glam but do remember they all have a team behind them, and a member of that team is a top-end dentist. Did you know that some very famous faces have benefitted from Invisalign clear braces? You'll be pleased to know it's not limited to A-listers in Hollywood and you too can have the Invisalign treatment here in Maidstone.
Celebrities with clear braces 
Khloe Kardashian, belonging to one of the most famous families in show business, revealed the use of Invisalign in 2013 in an attempt to straighten her teeth. No doubt favouring Invisalign's discretion, she now continues to show off her perfect straight smile in all selfies.
Justin Bieber a name we all most likely know. A young star from recent years, Justin Bieber has been very open about his Invisalign treatment and has even worn them to events and interviews. They are indeed removable, but this type of dedication to treatment no doubt has paid off as his teeth are borderline perfect as of now. Justin Bieber is a prime example of how Invisalign can benefit teenagers who are wishing to avoid traditional lingual braces.
Anna Kendrick, the star of films like Pitch Perfect and many others, candidly revealed that she used Invisalign back in 2013 to help straighten her now straight teeth which she made no effort to keep under wraps. This certainly goes to show you how good Invisalign's reputation is!
Eva Longoria, the Desperate Housewives star first got her Invisalign in 2011. She had Invisalign for her bottom teeth and decided to go down the Invisalign route to fix this. Eva Longoria's bottom teeth were adjusted to be perfectly aligned, fixing the overall structure of her smile.
Serena Williams, the incredible tennis player and winner of an incredible 23 Grand Slam titles and counting was preparing her winning smile from the age of 16! While having Invisalign as a teenager is another testament to the clear braces being suitable for both adults and teenagers and continues to globally dominate the tennis circuit – could we thank Invisalign for that?
Why celebrities opt for Invisalign
Celebrities opt for clear aligners for the main reason of discretion. The aligners are removable, clear and custom-made for your teeth so you would probably have been unaware of the number of people including celebrities actually utilising Invisalign. The beauty about it all is that it's not reserved for celebrities and is available right here at Roseacre Dental in Kent. For more about clear braces in Maidstone than please do not hesitate to get in touch today.