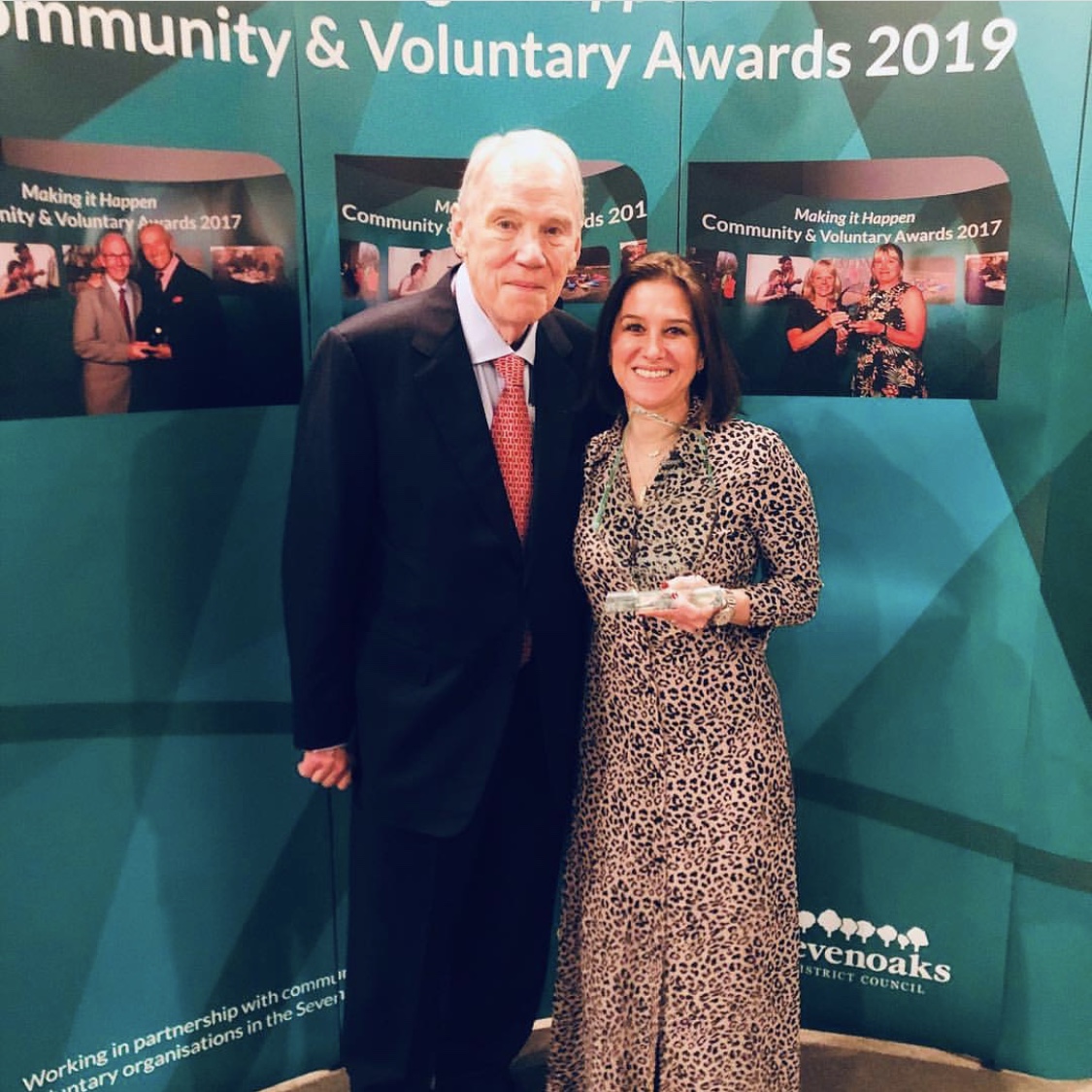 24th February 2019
Congratulations to The Hygiene Bank!
Congratulations to Lizzie Hall and The Hygiene Bank who recently won Charity Project of the Year at the Sevenoaks District Community and Voluntary Awards 2019.
This is a really well deserved acknowledgement of what The Hygiene Bank has achieved both locally and nationally!
The Hygiene Bank have been raising awareness of Hygiene poverty and encouraging the local community to donate hygiene essentials, beauty and personal care products. They then collect, sort and distribute the donations to those that can't afford them via beneficiary partners that include charity, government and voluntary organisations.
If you'd like to get find out more about how you could help, please visit The Hygiene Bank Website or contact the Maidstone local co-ordinator Julie Simpson juliesimpson306@gmail.com
Local drop of points for donations of toiletries and hygiene products are:
Co-op Coxheath Funeralcare – 112 Heath Rd, Coxheath, Maidstone ME17 4PN
The Princess Project at United Reform Church – Week St, Maidstone ME14 1QU (the project is open every Friday 10-2 during term time)
Harpers Coffee & Gifts – 12 Market Buildings, Maidstone ME14 1HP
Thank you to all our patients, friends and staff who have helped us support The Hygiene Bank by donating so generously! Please stay tuned as the Roseacre Team will begin collecting in earnest again in the months running up to Christmas as we did so successfully last year.