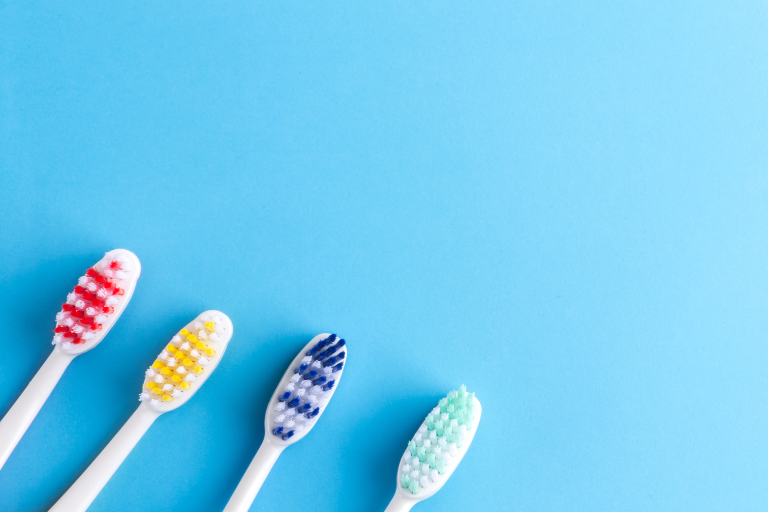 13th January 2023
How Can You Maintain The Best Dental Health From Home?
Your dental health is important – and your teeth are precious. After all, without a healthy smile, we wouldn't be able to eat, chew, talk, laugh and more. And many people with poor oral health will avoid socialising out of shame and embarrassment.
We're here to tell you that our team of expert hygienists in Maidstone is happy to help. Trained, experienced and knowledgeable in all things oral health, we know exactly how to care for your mouth, teeth and gums – especially in the new year, when you might have had a few indulgences over the festive period.
Why is dental health so important?
As dentists and hygienists here in Maidstone, we help our patients to care for their smiles with our range of routine, restorative and cosmetic treatments. But we also emphasise that patients themselves must do some of the work through a good oral health routine. That's because without the right care and treatment, teeth can be susceptible to decay, gum disease can occur, infections can take hold and overall, tooth loss is the result.


What do I need to do in a dental routine?
You'll need to:
– Brush and floss twice a day, for two minutes each time. We generally recommend doing this after the morning and even after meals.
– Use mouthwash at other times of day, perhaps after the lunchtime meal. It's not recommended to use mouthwash after brushing as it can 'swill away' the fluoride, which is what helps to strengthen teeth.
– Attend regular dental check-ups at our Maidstone dental practice. Our dentists and hygienists can offer treatments like the traditional scale and polish to ensure your smile keeps looking its best.
What about dental routines for kids?
That's a really important point and a great question to ask. Kids need strict oral health routines because without them, caring for the smile becomes unreliable – and this can lead to many problems later in life. Instilling good habits early is important, so consider things like supervising brushing, rewarding young kids with stickers, taking children to the dentist early and modeling correct brushing and flossing techniques.
What if I'm worried about my dental health?
We'd suggest arranging a consultation with our Maidstone hygienists as soon as possible. We'll be able to assess your smile, spot problem signs and advise on the right course of action – whether it's a follow-up treatment or adjusting a part of your routine, or even recommending a specific product, like a toothpaste.
How do I book with you?
If you want to better your dental health, contact our team today to book in with our Maidstone hygienists. You'll find all the details over on our contact page.
---