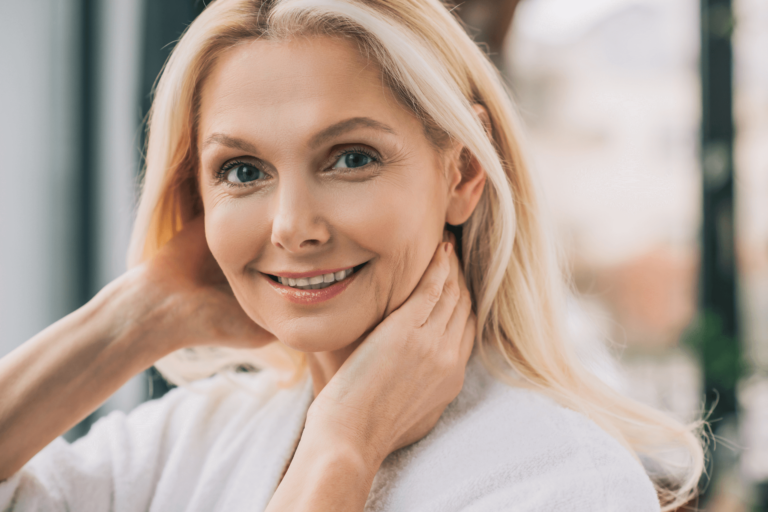 3rd June 2015
How Comfortable Are Dental Implant Procedures?
When people come to discuss dental implants at our Bearsted clinic, one of the most common concerns we hear is that they're worried the treatment will be painful.
Having one or more dental implants fitted is a surgical procedure, albeit one that can be performed under local anaesthetic, and we do understand that the idea of having a titanium implant embedded into your jaw bone may present a very real barrier to pursuing this line of treatment.
In this week's blog, we hope to put your mind at rest.

---
Restoring your smile
It's usually the case that someone who needs dental implants has experienced tooth loss caused by injury or tooth decay. They may have suffered a great deal of discomfort in the past as a result. Having a tooth removed is often viewed with uncertainty – What will my smile look like afterwards? Will I be able to eat and speak properly? What will people think of my gappy teeth? These common concerns can have a surprisingly big impact on a person's confidence and self-esteem.
Nearly all patients tell us that having a dental implant placed is a much easier experience than having a tooth extracted, both in terms of comfort as well as psychologically. Perhaps it's because a dental implant is restoring a lost body part and represents a way to make a smile whole again.
Creating a dental implant plan to meet your needs
We spend a lot of time with you before you have dental implants at our Bearsted clinic. During the assessment appointments, we find out as much as possible about how you feel about your teeth, the desired outcomes, your needs, concerns, fears and expectations. By carefully aligning the treatment we offer with meeting your needs, we can help you go into the implant appointment feeling relaxed, confident and taken care of; you will also feel reassured that any short-term discomfort will be worth the long-term results.
Before we place a dental implant, we will always ensure that you are orally fit and that any problems have been dealt with. You should, therefore, come into the procedure without any existing pain or discomfort.
We place dental implants using state-of-the-art equipment and backed by a great deal of training to ensure the lightest touch possible. You will be given a local anaesthetic to ensure that you don't feel any pain as the implant enters your gums and jaw bone.
Excellent postoperative care
After you've had dental implants fitted, you will experience some discomfort due to the stitches in your gums. How long your recovery takes will depend on the number of implants you have placed, where they are placed, and the condition of the jaw bone they were placed into. If you have one implant, you may not need any downtime and will usually feel much better within a day or two. If you have multiple implants, it may take you a week to 14 days to heal. We give you detailed instructions about your postoperative care, including pain management and what to eat until your gums are healed.
It will then take approximately four to six months for your jaw bone to strengthen around the implant. Once we are happy that the implants are secure, you will need a second procedure to make tiny incisions into your gum so that we can fit an abutment to each dental implant. The prosthetic tooth then sits on this abutment. At this point, we are able to restore your missing teeth, giving you back a beautiful smile.
Surprisingly comfortable
Most patients are pleasantly surprised by just how comfortable dental implant procedures are. For the majority of people, the benefits of dental implants far outweigh any temporary discomfort. Dental implants restore the appearance of healthy teeth, as well as the strength and function of your bite. They can protect you from bone loss and give you years of predictability, preventing future dental problems.
Contact us
If you would like to know more about dental implants in Bearsted at Roseacre Cottage Dental or you have any questions at all about this procedure, please let us know and we can explain everything in more detail. Call us on 01622 730 548 to book a 30-minute dental implant consultation.