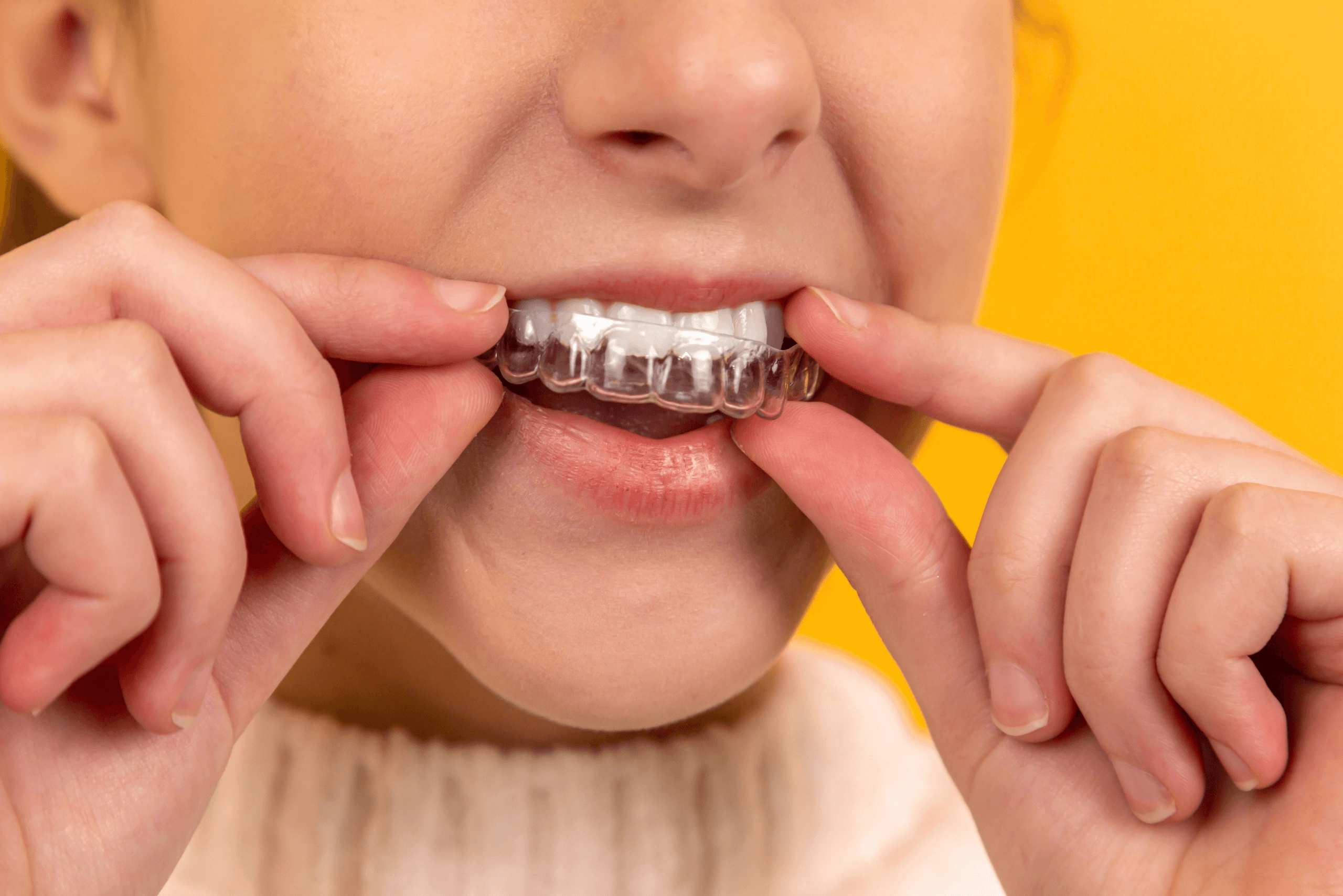 18th July 2016
How cosmetic dentistry can transform your smile
Cosmetic dentistry in Kent is proving more popular than ever. How long have you been embarrassed by your smile? Since your school days? Perhaps you refused to wear a brace, or you weren't offered one during adolescence and today you're still harbouring those same feelings of insecurity when somebody asks you to flash your teeth for the cameras?
Or could it be that your embarrassment is a relatively recent thing? Perhaps your teeth are discoloured for some reason, you've lost a tooth or your teeth have shifted around in your mouth lately, simply because of every day biting and chewing motions, that you think you might benefit from some orthodontic straightening treatment?
Whatever the problem, or cause for concern, we can help. Roseacre Dental is a leading dental practice with an experienced expert team on hand to administer skilled treatment in an efficient manner.
Tooth Whitening
Many of us enjoy a curry and indulge in a few too many cups of tea over the day, but did you know that many of the foods we eat are the primary cause of tooth discolouration and that having discoloured teeth ages us prematurely?
Tooth whitening treatment brightens the teeth so that we don't have to completely give up our favourite dishes and tipples. During treatment, a protective gel and leading brand of bleaching agent is applied to the teeth via a custom-made tray. It doesn't hurt, it will effectively lighten your teeth by several shades, without them seeming unnaturally bright, and it lasts for far longer than home whitening kits.
Clear Braces
Here at Roseacre, we offer Six Months Smiles clear braces as a quick and effective means of straightening the social 6 teeth at the front of your mouth. These are the teeth that are seen when you smile. Treatment only lasts for 6 to 9 months and consists of discreet, ultra-clear brackets and wires that run across the teeth and gently guide your teeth into a more desirable position.
Straight teeth not only improve your smile, your appearance and your self-esteem, but they also reduce your chances of getting tooth decay or gum disease, given the fact that they are eliminating hard-to-reach services caused by crooked, overlapping teeth.
Implants
A perfect smile doesn't contain huge gaps where a tooth or teeth have fallen out, but just because your teeth have fallen out, it doesn't mean your smile needs to suffer. Dental implants are effectively permanent artificial teeth, which are fitted into your jawbone. They consists of a titanium root with a crown on top that look and feel like natural teeth.
Having implants fitted will resolve any speech or eating disorders you've developed as a result of lacking teeth, as well as stop your natural teeth from moving in your mouth and your jawbone from shrinking. Jawbone shrinkage is a major problem that can occur after you've lost some teeth and it speeds up the ageing process in your face.
To transform your smile through cosmetic dentistry in Kent, please give our practice a call to book your first consultation. Our expert team will be able to advise you on what sort of treatment will best address your individual concerns, as well as how you can spread your payments, making treatment affordable, whatever your budget.
Begin your cosmetic dentistry journey today
Here at Roseacre Cottage Dental in Maidstone, Kent, we take extreme pride in the excellence of our service and the quality of our treatments. If you are considering permanent tooth implants, or if you have any questions at all, then please don't hesitate to contact us today.