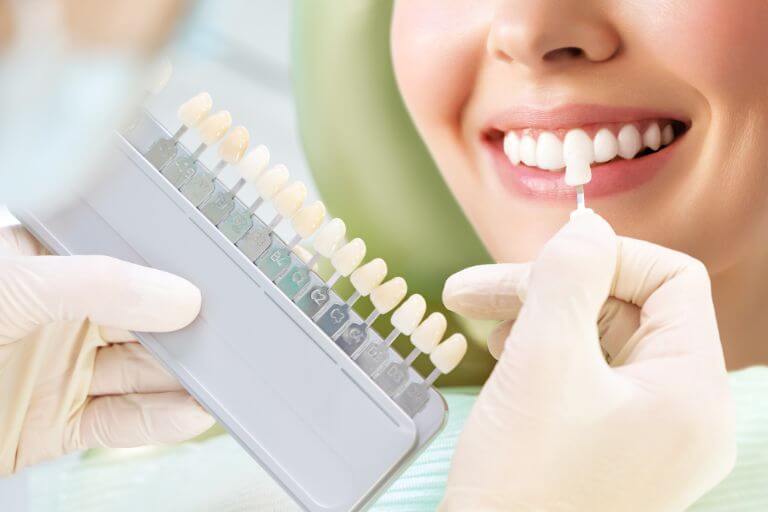 7th June 2023
How Does Teeth Whitening Work
As professional dentists in Maidstone, we don't just offer routine treatments to our wonderful patients. We also offer restorative dentistry and cosmetic procedures. One of them is teeth whitening – and in the age of the perfect Hollywood smile, it's only gaining in popularity.
Today, our Maidstone team will explain how our teeth whitening treatment works, including risks and benefits; results in longevity; step-by-step treatment plan; and some post-care advice. So to find out how teeth whitening works, read on.
The Enlighten way
Here in Maidstone, we offer Enlighten Evolution teeth whitening, recognised as one of the most effective systems in the world. It has an incredibly high success rate – 98% – and guarantees a Vita shade of B1 for every smile. Results are incredibly long-lasting, providing you follow the aftercare advice we touch on at the end of this article.
A dentist-led treatment
While some teeth whitening treatments require the patient to carry out the procedure at home, our model involves some time at our dental practice. Here's how it works.
Step 1: Consultation – here, we'll examine your mouth, teeth and gums and make sure treatment is suitable for you. We'll outline costs, explain any risks and benefits in greater detail, and ensure you're comfortable with what's involved. We'll also create your custom trays.
Step 2: At-home application: You'll then be given a special goody bag containing your full kit. This step involves applying a gel to your teeth for around 14 days, wearing the trays overnight.
Step 3: In-practice finish: Finally, you'll visit our Maidstone dental practice and undergo a power whitening session.
So many great benefits
Teeth whitening makes the outer layers of the tooth more permeable to oxygen, which can help to break down stain molecules on the enamel and dentin, reviving and brightening the smile. Not only does this banish dullness and restore sparkle, it can also reduce dark patches where the enamel has worn thin with age. Staining is also reversed, giving the appearance of a healthy and shining smile.
Safe with minimal side-effects
Our treatment is carried out by a fully trained and qualified dental professional. The system also uses potassium nitrate to reduce any sensitivity you may experience, and fluoride to strengthen enamel and help prevent decay.
Easy to care for
To keep your new smile bright, all you need to do is:
Attend regular dental check-ups with our Maidstone team
Pay attention to staining foods and drinks
Stop or cut down on smoking
Keep a good oral health routine
So what are you waiting for? To achieve a brighter smile today, give our Maidstone dental practice a call.