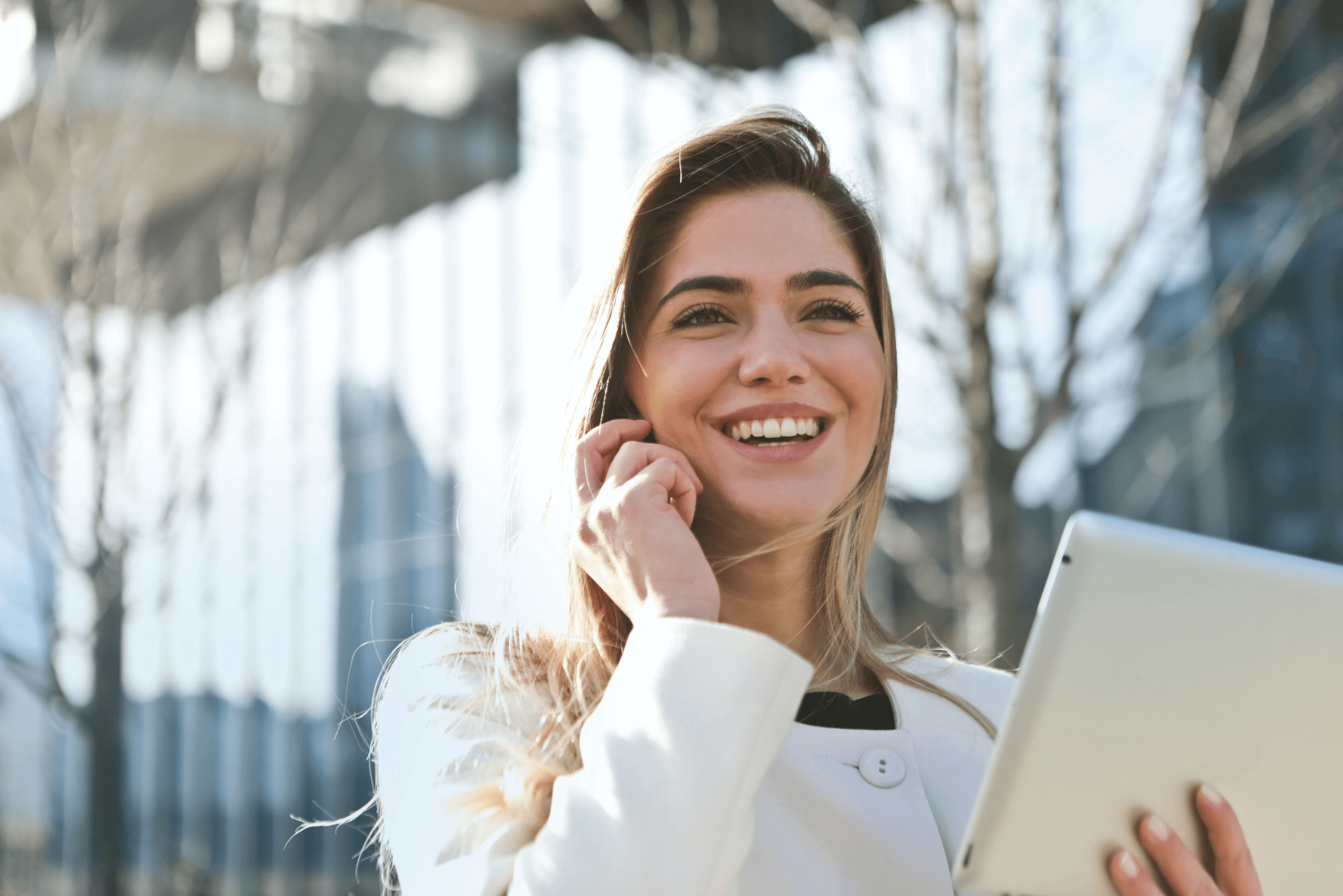 23rd June 2017
Roseacre Dental Practice – How Six Month Smile braces straighten your teeth first
Are you looking for a fast, aesthetic solution to your crooked front teeth in Kent? Perhaps the misalignment, protrusion or overlapping nature of your teeth has always bothered you? Maybe you've been aware of your teeth shifting in their positions recently? Whatever the case, our expert team here at the Roseacre Dental Practice can cosmetically improve your smile painlessly and discreetly in as little as just 4 months.
Six Month Smiles braces are a leading brand of fast braces. They consist of translucent brackets which will be bonded to the front surfaces of your 'social 6' teeth at the front of your mouth before having a tooth-coloured wire inserted through them. The wire will guide your teeth into a more attractive positioning. Your teeth will be cleaned professionally ahead of having your braces fitted to ensure you get the best possible fit.
These types of braces are far more discreet than fixed metal braces. The people you speak to will have to be looking closely at your mouth in order to see them at all. During the treatment period, you'll visit us here at our Kent practice regularly to have your Six Month Smiles braces adjusted. Our dentist will need to check that your teeth are moving in the expected way, with a view to improving your smile within the given time frame.
The braces are comfortable to wear with smooth surfaces that are designed to be as unintrusive in the mouth as possible. Your dentist will show you the best way to keep them clean and advise you as to any particular crunchy foods it might be best to avoid during the treatment period.
The treatment time for fixing a number of misalignment problems that may be affecting your teeth ranges from between 4 to 9 months, with the average fast braces user waiting just 6 months to see their perfect new smile. It's really not a long time to wait to have your confidence in your looks significantly boosted!
Contact Us
if you like to find out more about the leading Six Month Smiles orthodontics system, why not book yourself in for a consultation with us? We'll be able to give you an idea of how your teeth and smile will look following treatment as well as how long your individual treatment might take.
If your alignment problems can't be fixed using Six Month Smiles, we'll be able to offer you some new options with a view to enhancing the way your teeth look. Please get in touch.