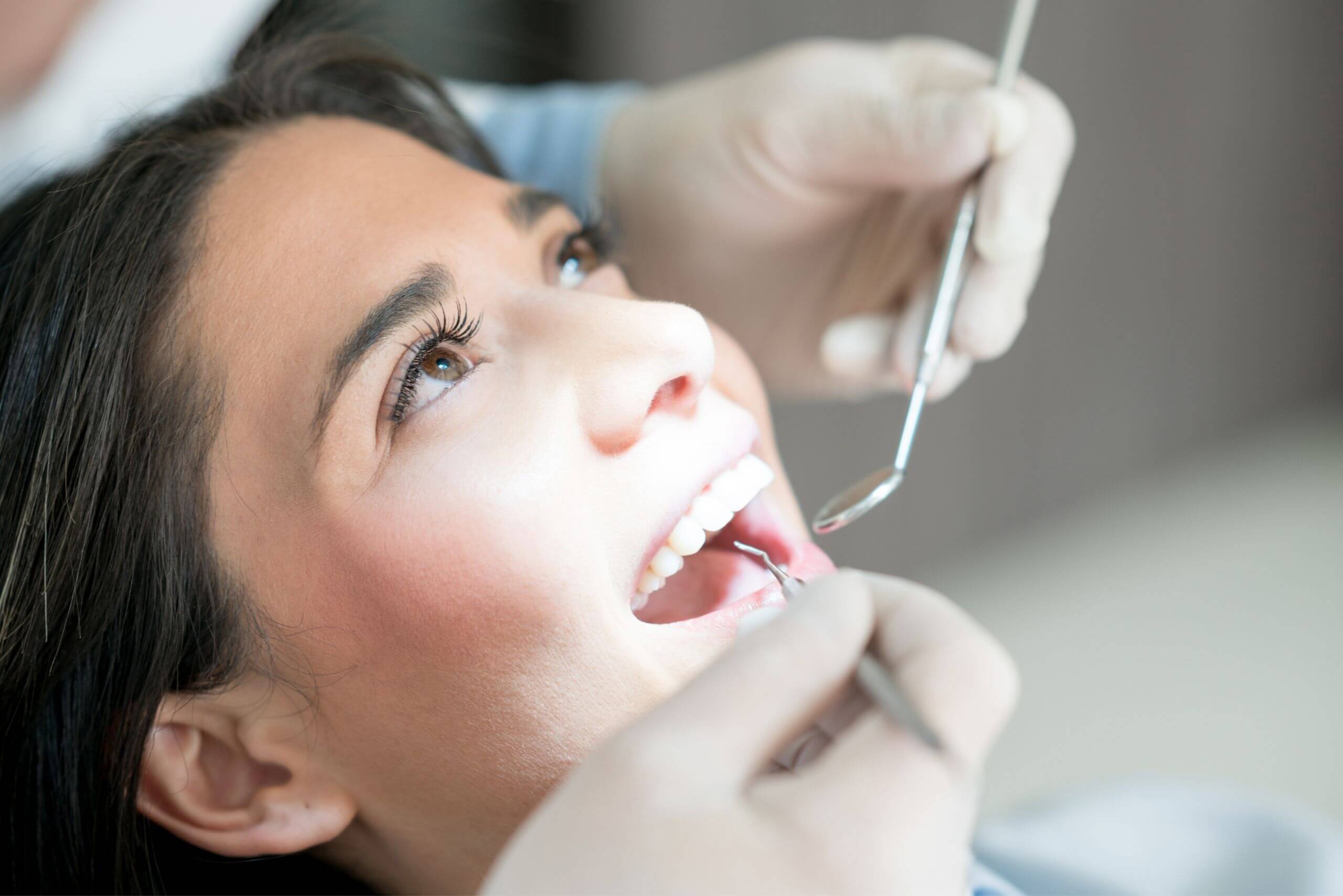 27th July 2020
Spotlight On Dental Hygienists
We're proud to run a highly successful dental practice here in Maidstone, but it wouldn't be possible without our effective treatments and dedicated, talented staff. In this post, we're shining the spotlight on our Dental Hygienists.
What does a Dental Hygienist do?
Here at Roseacre, our Dental Hygienists work together with our Dentists to help create targeted treatment plans and to support the work of our practice.

The main remit for a Dental Hygienist is preventative healthcare, particularly around gum disease. They may also help carry out various procedures on your smile.
What kind of care can a Dental Hygienist carry out?
As well as help with cleaning and polishing teeth, they can apply fluoride treatments and, generally speaking, some can carry out treatments such as whitening.
How can they help me with my smile?
There are lots of ways they can help, including:

– Advice on techniques to get the most out of your routine
– Product recommendations (such as whitening and sensitivity)
– Guidance on lifestyle changes you can make (such as reducing sugar and stopping smoking)
How can they clean my teeth?
With professional tools and techniques, they can help clean your teeth of plaque and tartar (calculus), One technique used is scaling and polishing.
Can they help with sensitivity?
Yes, such as through recommending appropriate toothpaste and toothbrushes. However, it's important to get to the bottom of sensitivity, as it could indicate problems such as:

– Cracked tooth or filling – these may require crowns, veneers or extraction.
– Gum disease – where plaque has led to receding gums.
– Dental erosion – where the tooth enamel has been worn away and the dentine of the tooth is exposed, or where roots have become exposed.

If you find yourself experiencing pain with hot and cold foods, or with sweet and acidic foods, it's recommended you book in with us.
Can a Dental Hygienist treat bleeding gums?
Inflammation and irritation are behind bleeding gums, and you may also experience this if you've just started flossing (though it should stop after a few days). Regular trips to our Dental Hygienists can ensure you help prevent problems like these.
Book with our Dental Hygienists
The team at our dental practice are here to care for you and your teeth, throughout your lifetime. Old or young, missing teeth or perfect smile, anxious first-timer or well-versed regular, we work hard to give you beautiful and healthy teeth you can be proud of.

Get in touch to book your appointment here in Maidstone, Kent, today!