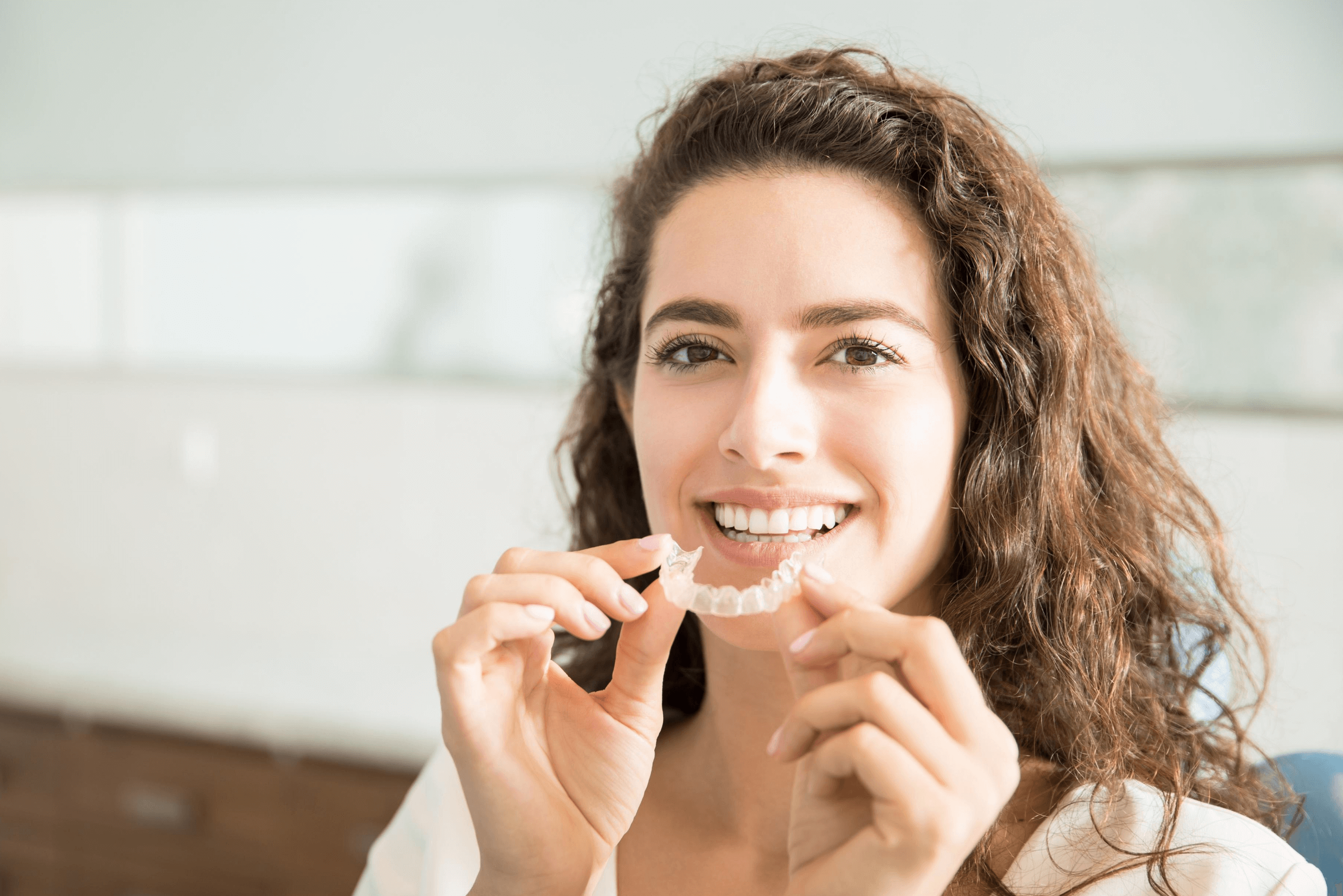 13th May 2020
Trusted Tips You Need To Know Before Starting Invisalign
Many people are known to have crooked or out-of- line teeth. However, the problem is that some people become even more self-conscious about their smile when they are wearing mental braces. Well, this is where Invisalign comes in to play! Invisalign is an amazing alternative to metal braces but without the wires and brackets. It's clear form allows the patient to smile freely without anyone noticing they are having cosmetic dentistry. If you are wanting to take your first step to a beautiful smile with Invisalign in Maidstone, here are some helpful tips.
Longer wear = better results
This is a simple tip to follow. Keep your aligners in as much as possible. Your aligners can be removed when eating and drinking however you want to remember to put them in straight after. The more time you spend not wearing your aligners, the longer it will take for you to achieve your dream smile, delaying the straightening process. Continuously wearing your aligners will help you to get used to them and eventually achieve a beautify straight smile.
Don't forget to care for your Invisalign aligners
It's fantastic if you take care of your teeth and gums by regularly brushing and flossing, however all that hard work could be undone if you don't take care of your aligners.Although you have good oral hygiene, your aligners can still collect bacteria and emit a bad odor after sitting in your mouth for a long period of time. It's important to clean your aligners regularly. If proper care isn't given to the aligners, they can start to appear cloudy and discoloured. To keep your aligners looking and smelling their best, it's a great idea to soak your aligners in either a denture cleaner, retainer cleaner or Invisalign cleaning crystals. These types of solutions are a lot less harmful for the aligners structure and appearance.
When removing your Invisalign aligners, keep them in the case
It's easy to forget where you've put your aligners when you take them out and leave them on the side. Since they appear clear, they can be almost impossible to find. Use your aligner case so that when it meal time you'll know where they are, stored away safely for when you need to pop them back in again.
If you're interested in having Invisalign braces in Maidstone, visit our contact page and get in touch today. Our friendly and professional team will be delighted to answer and questions you may have regarding this treatment.