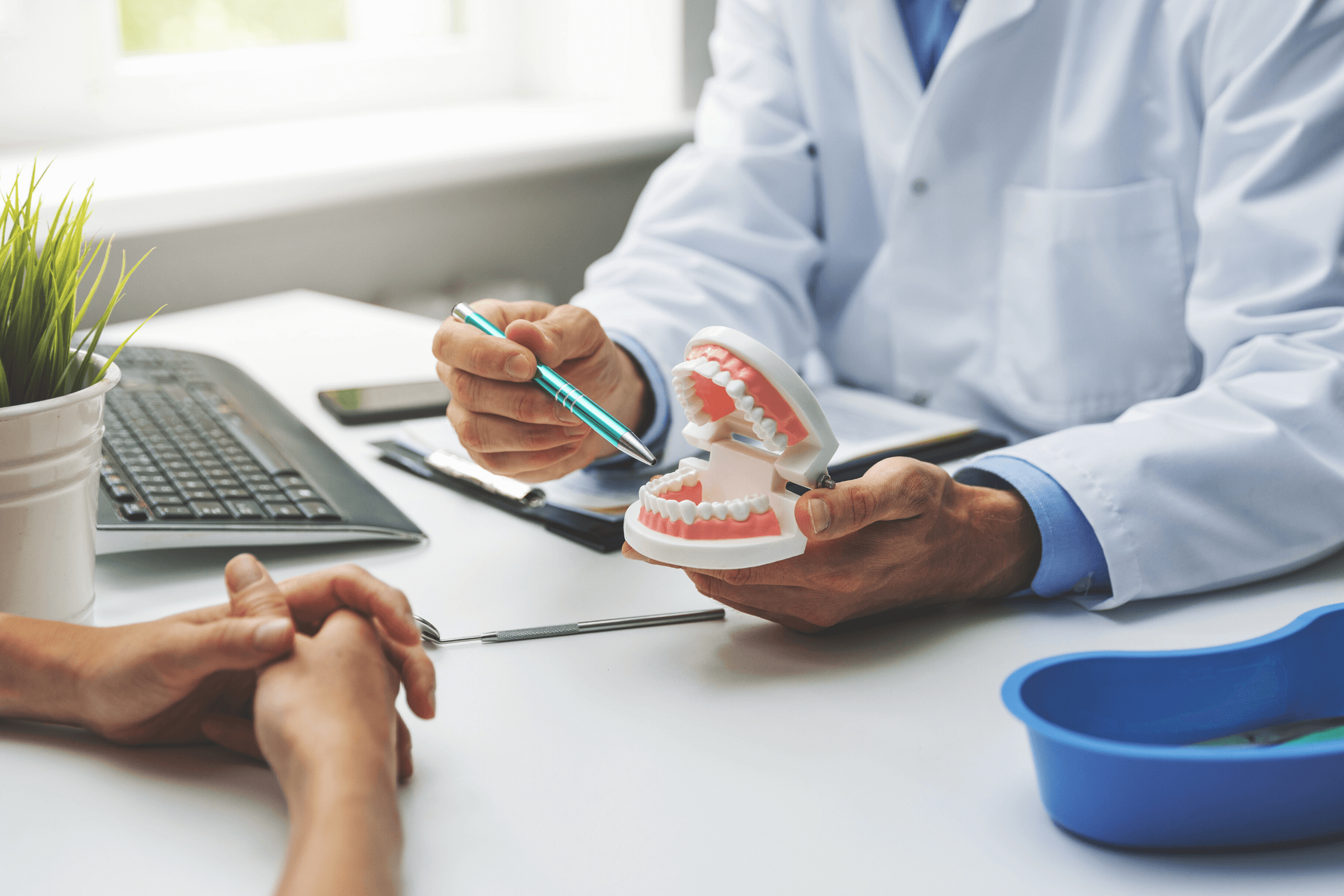 27th February 2020
Which Dental Implants Are Right For Me?
Dental implants have revolutionised dentistry, and it's no surprise – they're durable, long-lasting, realistic and discreet. But there are different types of dental implants, depending on your needs and how many teeth you need to replace – so we're here to cut through the confusion and go through each one in this post.
What are tooth implants for single teeth?
If you've lost individual teeth, single-tooth implants will likely be the most suitable option for you. When teeth are missing, you'll be left with a gap in your smile. Not only do single-tooth implants help fill this gap, but they'll also prevent other teeth from 'spreading out' into the space, which can leave you with a gappy smile. 
What are tooth implants for bridges?
While traditionally, bridges have been fully removable, implant-retained bridges are now on the scene – so while you'll be able to remove them still, you'll also have fixed posts in your mouth to clip them to for easy wear.
What are tooth implants for dentures?
Whether through age or from the effects of neglecting your oral care, dentures are an incredibly common solution for those who are missing many teeth – either a complete set, or cases where some of the original teeth are still in place. Just as with bridges, posts will be in place to fix them to.
Which dental implants are best?
As a reputable dental practice with a team of professionals at the helm, we always make recommendations on a case-by-case basis. This means that we'll invite our patients in for a confidential consultation in order to build a picture of your teeth and oral health, and can ensure that the treatment you'll have carried out will be the best implant option for you and your unique circumstances.
What else do I need to know about implants?
If you're undecided about your treatment, there are a few more things worth bearing in mind when it comes to choosing dental implants with us:

– We've successfully treated many patients with dental implants – take a look at our reviews to find out more
– Our team are meticulous, experienced and friendly – so you're in trusted hands at every stage of your treatment with us
– If you choose to have tooth implants following your consultation with us, we'll refund the cost of your consultation in full
How do I book my dental implants consultation?
To find out more about our tooth implants in Maidstone, Kent makes sure you get in touch by filling out a bookings form or calling 01622 730548.