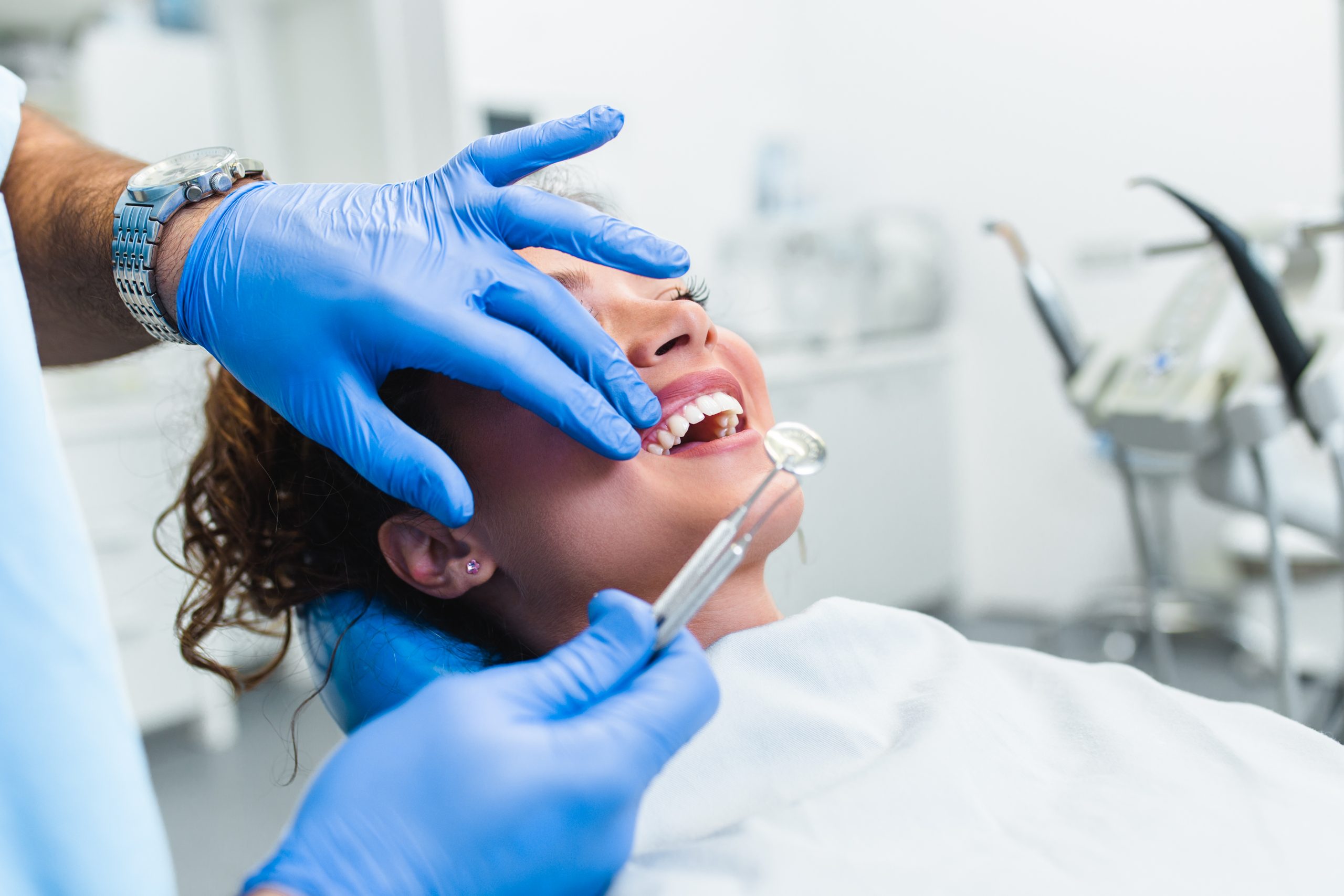 24th February 2021
Do I Need To See A Dental Hygienist?
Your dental hygienist is a key part of any dental team and can offer advice, information and treatment relating to health and cosmetic concerns. However, many patients don't realise just how much these experts can help with your smile. That's why we've dedicated this post to them – sharing just a few ways they can help you.
1. Pain, sensitivity or swelling
While some of these constitute a dental emergency – get in touch with us immediately if you're unsure – in mild cases, it's often a case of infection within the tooth or a side-effect of dental decay. Our dental hygienist can help check over your teeth and arrange dental x-rays too, if needed.

2. Sore, red or inflamed gums
All of these can be a sign of the dreaded gum disease – though, thankfully, it's often treatable in the early stages. Gum disease can progress to periodontitis, leading to tooth loss and both gum and bone recession, so it's important to keep an eye on your gums. If they're not looking healthy and pink, it might be time to book in with our dental hygienists, based here at our Maidstone dental practice.
3. Bleeding gums
While bleeding gums can sometimes be caused by a sudden move to dental flossing, they're usually a sign that gum disease is setting in. Again, see your dental hygienist quickly to keep on top of things.
4. Spots on the teeth or gums
On the teeth, white spots can be a sign of decay, which should be treated immediately – especially if you want to save your tooth! If they appear on the gum, it could be an infection. In either case, your dental hygienist can offer treatment and help clear away any plaque and bacteria on your teeth. It's also worth noting that your dental hygienist could carry out teeth whitening treatment, if you have staining of the teeth.
5. Dry mouth
Our saliva doesn't just keep everything lubricated. It also contains enamel-strengthening minerals, which is why many dental hygienists recommend chewing sugar-free gum. If you suffer from dry mouth (whether from a condition or medication), book in at our Maidstone dental practice, as this could help prevent future problems, such as gum disease.
Book your dental hygienist appointment today
We want to help you help your smile. If you're concerned about your teeth, or it's time for a check-up, then let us know! Simply get in touch with our dental hygienist today and we'll arrange an appointment to suit you. 
---