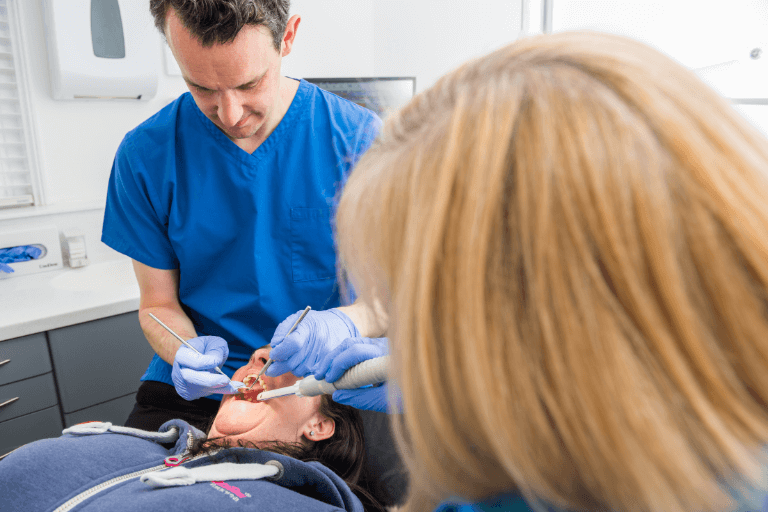 1st December 2022
How To Prepare For A Dental Appointment
We sit in the dentist's chair multiple times throughout our lives, sometimes not even thinking about how best to prepare – or anything we could do differently for next time. But as a team of professional dentists helping patients maintain healthy smiles in the Maidstone area, we're here to suggest some ways to feel prepared and comfortable for your dental appointment. Read on to find out more.
1. Brush, floss, mouthwash
Whether you're attending a consultation, a check-up or a treatment, in almost all cases, you'll need a clean and bright smile. Not only is this more hygienic for the person carrying out your assessment or procedure, but it can help us spot any concerns in your mouth (such as decay or infection).
Top tip: Don't use mouthwash after brushing, but instead swill it round at a different time of day. If it's used after brushing your teeth, it can actually wash away the protective fluoride in your toothpaste.

2. Get calm and comfortable
Dental anxiety is extremely common, not just among our Maidstone patients, but even around the world. With so many tools to use and procedures available, with everything housed in a sterile clinic, it can feel a bit alien to go to the dentist. We aim to make every patient at our dental practice feel right at home. Whether you want to listen to music, do breathing exercises or simply allow us to talk you through what's happening, we'll do our best to accommodate.
Top tip: If you're especially anxious, it may be possible to bring a chaperone along. Let us know if you'd like to do this and we'll see how we can help.
3. Bring your dental gear along to your dental appointment

Do you wear dentures, aligners or retainers? Apparatus like these may need to be inspected along with your smile, ensuring your treatment is on track and everything feels comfortable in your mouth. Pop into a case and pop in your pocket if you don't want to wear at the time of your appointment.
Top tip: If you notice anything unusual about your apparatus – like damage or staining – let us know. We might be able to organise a fix or replacement, but be aware there may be a charge for this.
Book your dental appointment at a quieter time
Another great way to feel confident at your dental appointment is to book when we're least busy – and our receptionists can offer suggestions about this. On the other hand, some people feel most at home when our dental practice is bustling away. To make an appointment with our dentists in Maidstone, just call our friendly team today.
---