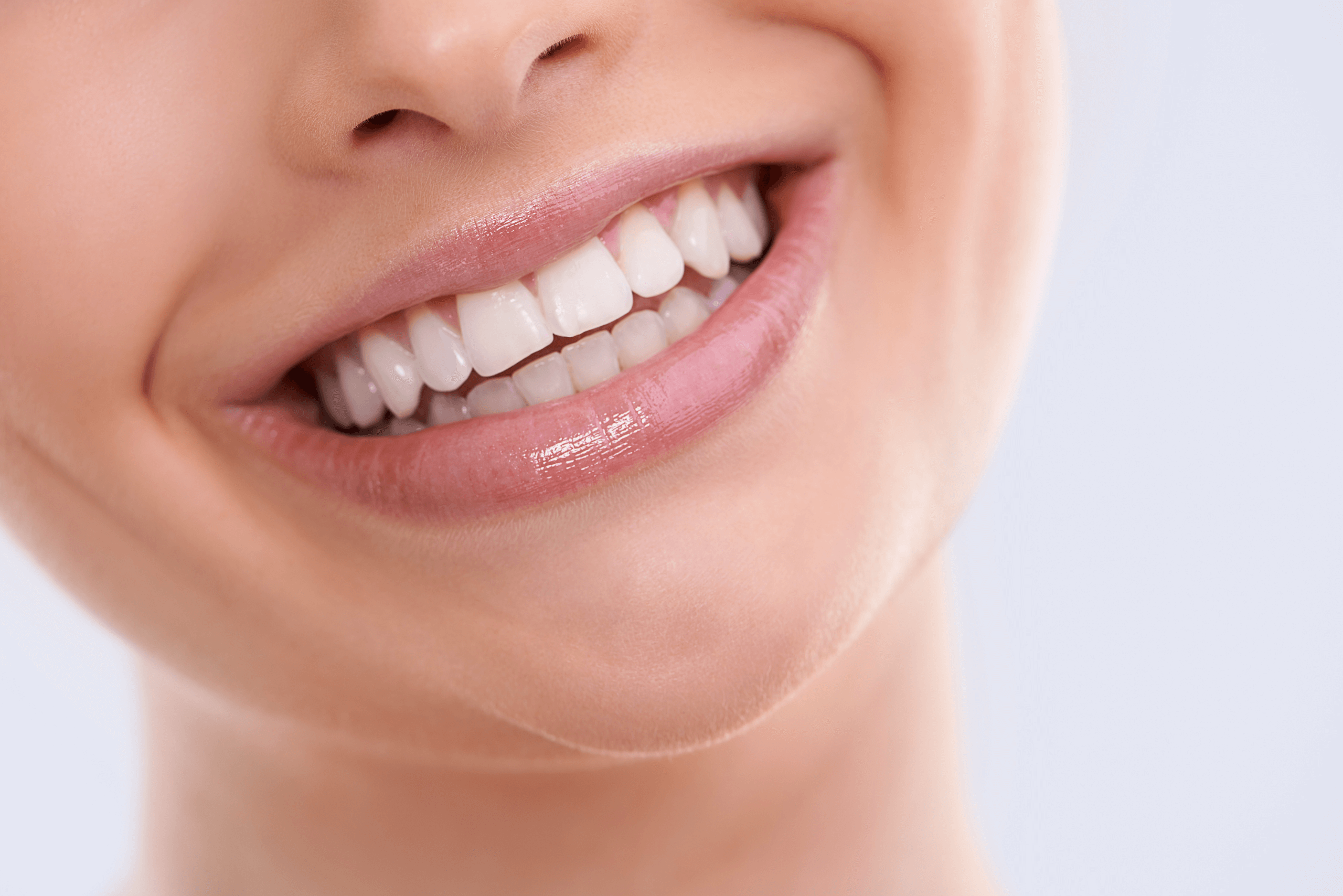 11th February 2022
In Surgery vs At-Home Teeth Whitening
Are your teeth stained, discoloured, or just a little dull? Enlighten teeth whitening is one of the simplest and most budget-friendly ways to improve your smile and boost your confidence. With proper care, the results of our teeth-whitening treatment can last a lifetime.
At Roseacre Dental Practice in Maidstone, we use Enlighten Evolution Whitening, which is widely acknowledged as the most effective whitening system on the market. Enlighten works by making the teeth absorb more oxygen, which breaks down the molecules which cause staining. As well as whitening your teeth, Enlighten Whitening also repairs the enamel, so the results are more than just cosmetic.
How does Enlighten teeth-whitening work?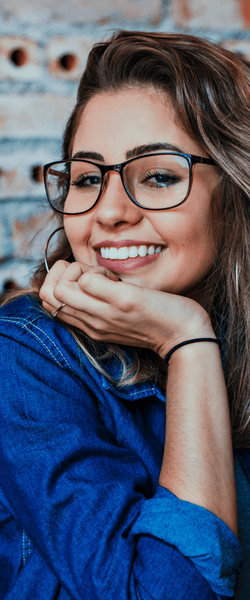 The process involves a consultation, in which the desired shade of whiteness will be agreed upon, among other considerations, and an impression of your teeth is taken. This impression is used to create your bespoke trays, which you will take home with you along with your Enlighten teeth-whitening kit. Using the trays, the whitening serum is applied each night in the comfort of your own home. The process concludes after two weeks with a visit to the dental practice for a final check-up and consultation.
Are off-the-shelf products just as effective as Enlighten teeth-whitener?
High street products contain a lesser concentration of the whitening agent, making them less effective than the professional-grade, high-end products offered by Enlighten and professionally applied at our practice in Kent.
Do off-the-shelf products produce even results?
Off-the-shelf products don't provide you with a consultation and don't come with bespoke trays specially created from impressions of your teeth, without which there's no certainty of a consistent outcome.
Are off-the-shelf products just as safe as Enlighten teeth-whitener?
Without custom-created trays, it is more likely that the bleaching agent in an off-the-shelf product might seep onto your gums and into your mouth, causing sensitivity and blistering. If a dental professional oversee your treatment and custom trays are used, this risk is minimised.
What are the side effects of Enlighten teeth-whitener?
Even if the whitening agent is well-contained by bespoke trays, there's a chance you might experience sensitivity of the teeth and gums. If sensitivity occurs after treatment, there is dedicated toothpaste to reduce that.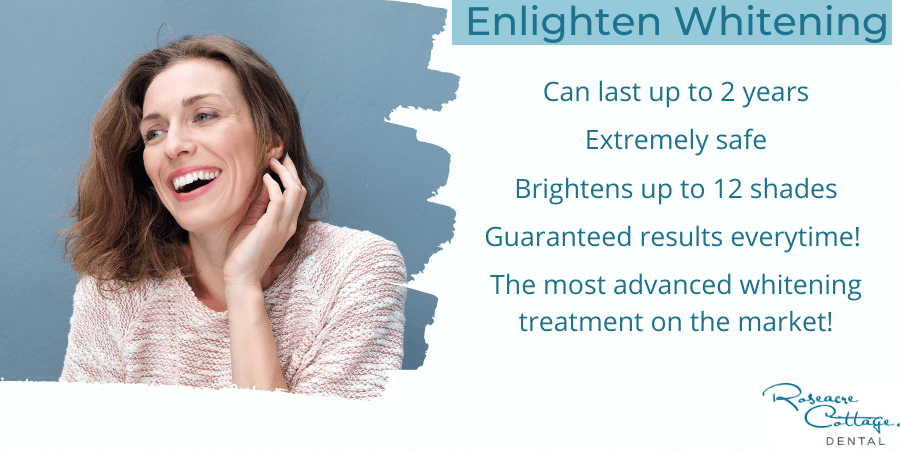 Ready to proceed with teeth whitening?
Interested in our whitening services? Contact us online or call our friendly Maidstone team on 01622 730 548 today.
---