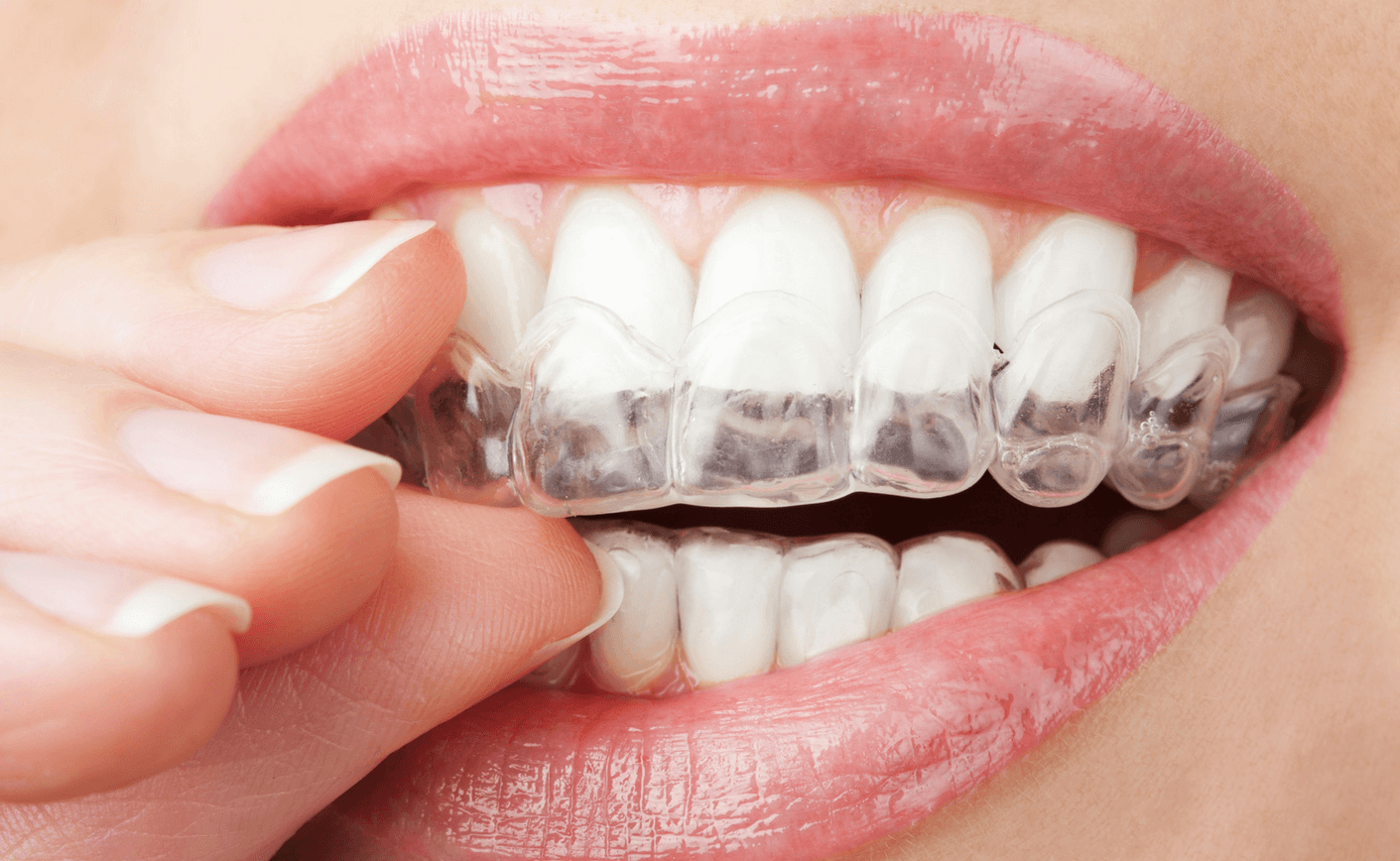 14th December 2020
Invisalign Vs Braces
Are you tired of your smile? Do your teeth look wonky, or do you have gaps? Do you find it tricky to clean your teeth? If the answer to any of these questions is 'yes', it might be time to investigate the top orthodontic treatments – Invisalign braces and metal braces.
Orthodontics is essentially to do with braces – in other words, achieving a straighter smile, which could also have some oral health benefits, too (see earlier 'teeth cleaning' comment!). Our state-of-the-art dental practice is well-versed in braces, especially the brand on everyone's lips: Invisalign.
What is Invisalign?
Invisalign is a make of clear, acrylic aligners. It's a teeth-straightening system that promises to be quicker than fixed braces, more flexible and more comfortable, too. That's why so many dentists and patients agree that Invisalign has revolutionised orthodontics – and dental practices – all over the world.

How does Invisalign work?
After a quick assessment to ensure it's right for you, your smile is essentially scanned, so that a computer can plot your treatment course and anticipated results. Aligners are then created for each stage of treatment, and you'll typically swap them every couple of weeks. In addition, Invisalign have also developed a handy app to help with tracking your teeth, and to remind you when it's time to change aligners.
How does Invisalign compare to other braces?
There are lots of other types of brace available on the market, but the most common are Invisalign and fixed braces. Here's a quick outline of the ones our dentists offer at our Maidstone dental practice:
Invisalign
These use clear plastic for a discreet treatment. The aligners can be removed for eating and teeth-cleaning, and are considered faster and more comfortable than other providers. 
Fixed
We use ClearSmile Braces, which are made of tooth-coloured wires and clear brackets and are adhered to your smile, to help align the front 10 teeth. The wires can be adjusted to tighten or relax the braces as needed. They also boast a quick treatment time, which can be as little as 6 months. 
Inman Aligners
Discreet and removable, these help enhance the cosmetic appearance of your smile and offer the fastest treatment time – often a matter of weeks. This does mean they're limited to straightening just the front teeth, however.  
Where do I book treatment?
At Roseacre dental practice here in Maidstone, of course! Get in touch with our team today and we'll arrange a consultation with one of our top dentists. We look forward to seeing you!
---